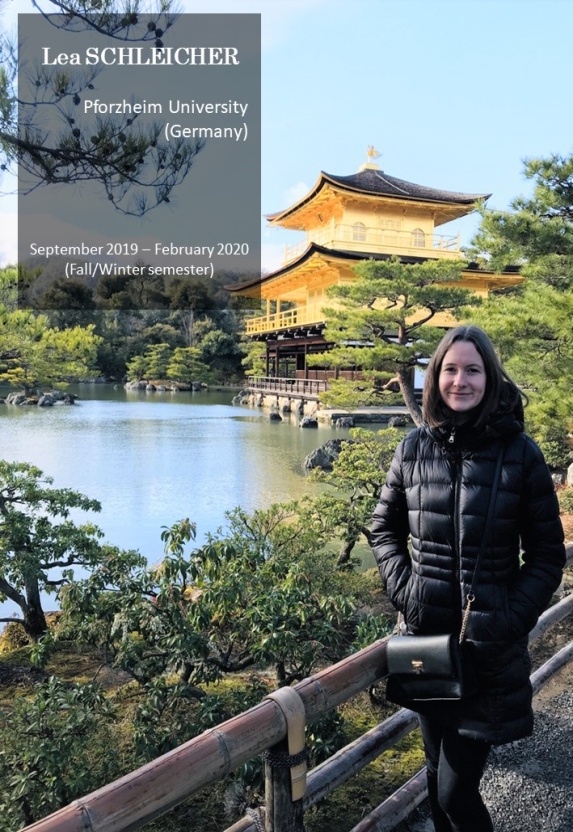 Lea SCHLEICHER,
Pforzheim University, Germany

September 2019 – February 2020 (Fall/Winter semester)
01 What encouraged you to apply for Hiroshima University of Economics as a Study Abroad destination?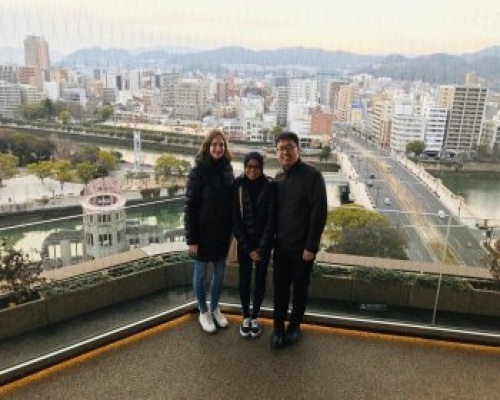 I chose the HUE for a number of reasons, the first being that I wanted to get out of my comfort zone and experience a completely new culture. As for the university itself, their course selection was varied and the orientation program at the beginning of the semester was a great perk which helped me navigate both the university and the city during my time there. Finally, having direct contact with Japanese students created a sense of inclusion and helped me get to know the culture.
02 Tell us about the impression of HUE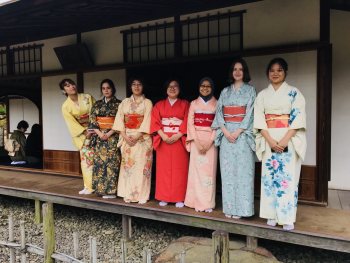 My expectations were exceeded almost immediately upon arrival. To be honest, I'd been waiting for a culture shock, but because we were so warmly welcomed at the university and got help with all questions and concerns, the shock never happened. Instead, I felt at home right from the beginning. The Japanese students were very helpful too, and I enjoyed spending time with them.
The university offers many useful services like a small supermarket, a hairdresser and a gym students can use. I learned a lot about Japan during my lectures, and learning the language was very helpful for my everyday life.
03 What activities did you take part in? Tell us about what you felt and achieved through the activities, and what you learned.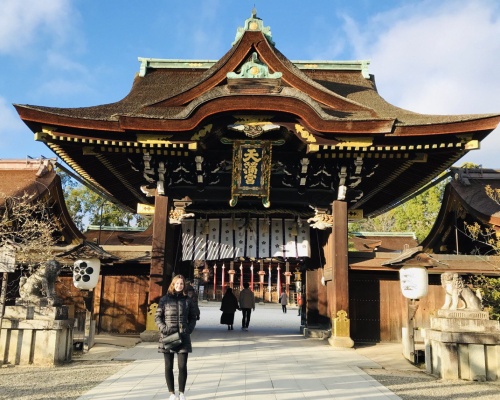 I participated in the HUE tea ceremony club where I learned a lot about its history and the preparation of matcha. Despite some language barriers it was a lot of fun with the Japanese students and the tea ceremony master. I also had two great language partners (Thanks to Rika and Yuya) with whom I met once a week during lunch break to improve our foreign language skills. Aside from our weekly meetings we also went on trips together, for example to an Onsen, a Japanese natural spring. Moreover, I participated in excursions organized by the university, and took the chance to travel with other international students.
04 Describe your overall achievement upon completion of the program. Tell us also about what you would like to try next, taking advantage of the experiences you obtained in Japan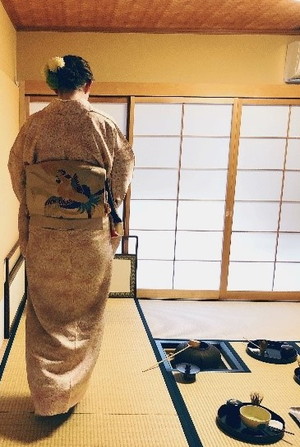 Most important, I got to know many great people from all over the world and made new friends. That way, I haven't only learned a lot about Japan, but also about other cultures and places. Because I liked studying in an international environment a lot, I am going to do my master's degree abroad. Of course, I have also developed personally through many valuable experiences. For example, I learned Japanese and acquired skills such as intercultural competence and adaptability. I highly recommend the HUE as destination for a semester abroad. I will definitely come back to Hiroshima and the HUE one day.