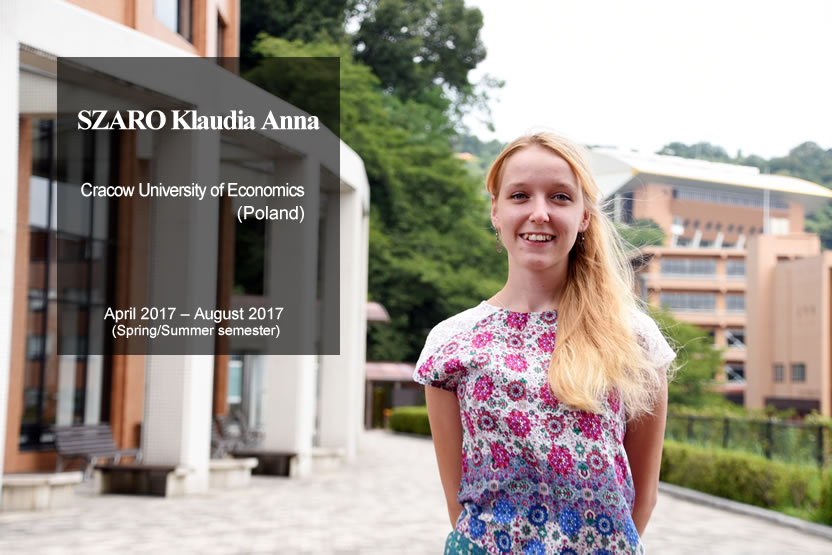 SZARO Klaudia Anna, Cracow University of Economics (Poland)
April 2017 – August 2017 (Spring/Summer semester)
1. What encouraged you to apply for Hiroshima University of Economics as a Study Abroad destination?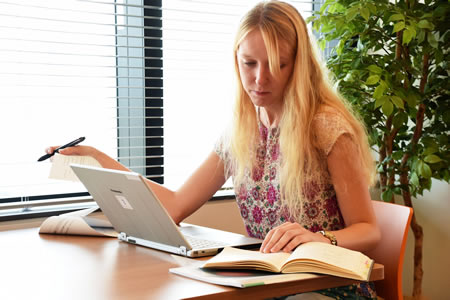 Firstly, I just wanted to go for a short trip to Japan. My dream was just to visit this country but my deeper dream was to experience culture or school life here. I thought it is impossible since I am already at university and in my hometown was no Japanese school where students could do exchange. Somehow I got to know that Cracow University of Economics is doing short term exchange with Hiroshima. At that time I knew I will apply, I will go there, I will do that! I spent two years preparing myself, money, good grades, bachelor degree, language, working experience. I wanted to go prepared, not to study in Hiroshima from basic Japanese. I am aware that if I do not try, just saying 'it is okey, it is enough to see Japanese movie, let's not make life more difficult and complicated' I will not gain anything. If you have opportunity you should use it! I recommend it :)
2. Tell us about the impression of HUE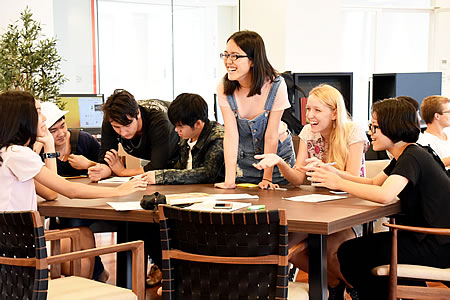 Starting from HUE campus. Buildings are amazing, especially building no. 8 with 5th floor for international students meetings (not only of course).
Students have a lot of opportunities to do what they want, e.g. join sport club, music club, and so on. It became like second home in Hiroshima, watching movies together with other students, eating, studying, playing, chatting, solving our problems.
Secondly, workers of HUE. Professors are very kind and treat us way different from Polish teachers. They (Japanese prof) are sharing their experience and knowledge not like 'I am the best, you know nothing' but like experienced person who got to know a lot about life and subject. I really appreciated this way of teaching, even simply meeting with teachers were like life lessons. Others workers were always helpful, cheerful and kind. And there was no queue when I went to talk to them. In Cracow when student is going to administration he always spend a lot of time in a queue.
The last but not the least, students. Everyone seems kind and helpful, hardworking and cheerful. I am so happy I could spend some time with them.
To summarize, I was really amazed when I saw HUE, even more when I got to know everyone at university. I spent really good time there.
3. What activities did you take part in? Tell us about what you felt and achieved through the activities, and what you learned.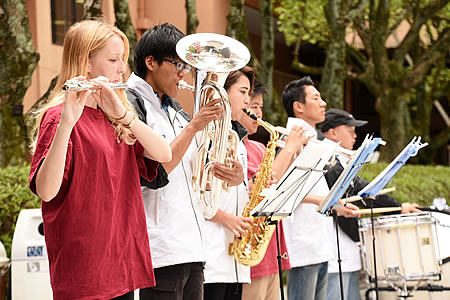 I took part in Cambodia Kodokan Project, I just helped one team to translate some text into English. I was also a member of Ouendan. I really loved to spend time with members, share passion and learn new things. This is the greatest experience I had while being in Japan.
4. Describe your overall achievement upon completion of the program. Tell us also about what you would like to try next, taking advantage of the experiences you obtained in Japan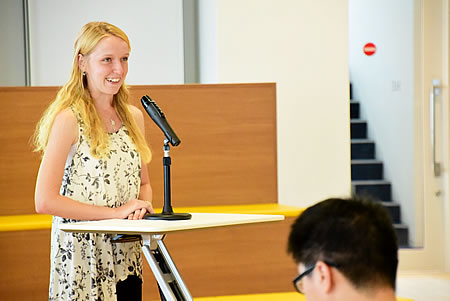 I fulfilled my dream. I found out that everything is possible, just try hard. I improved my ability - speaking in Japanese a lot. I was always afraid of speaking, but here I had no other option than to speak, especially to elders. Now that I am back to Poland, I can describe Japanese lifestyle and culture from my own experience not from books.
The best part of life is to fulfill your dream on your own and try hard to tell others that everything is possible.
Everyone, good luck!