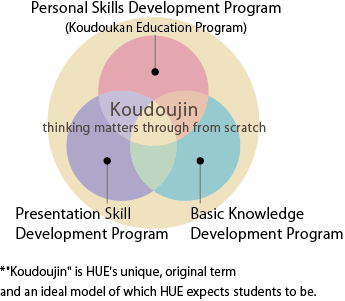 We don't just focus our education on the limited time our students spend here from matriculation to gaining employment; we look ahead to a bright future. We foster graduates who think outside the box, with fresh ideas, who are eager to take on new challenges, and have the ability to cooperate with colleagues for their joint achievement: our so-called koudoujin*, people of involvement and action, who can 'create something from nothing'. At Hiroshima University of Economics, providing our students with the knowledge necessary to head out into the world, fostering personal skills, and making sure they have the ability to express themselves are the core elements of our challenging and unique education program, which allows our practical approach to encourage our koudoujin. Over the years, many koudoujin have left the nest, and taken up active roles in the wider world.

Basic Knowledge Development Program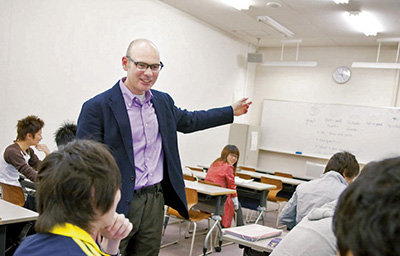 Our Basic Knowledge Development Program provides the basic knowledge necessary for our graduates to flourish in modern society, through the study of a wide range of subjects, including English and Japanese. We also actively support our students in obtaining qualifications such as those for bookkeeping or teaching, which will one day become trump cards in fashioning their futures. Our students are free to choose courses relevant to their goals and career paths, so each individual can select the courses they wish to study. By taking common courses, department-specific courses, skill development courses, career courses, teacher training courses, and even courses from other departments, our students can enrich their education and study both widely and deeply.

Presentation Skills Development Program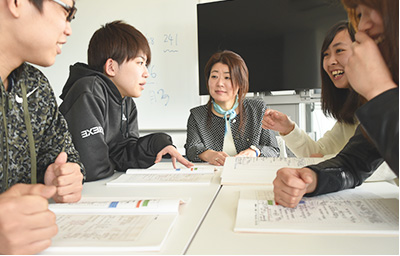 Through training with small numbers of participants (seminars), we aim to develop the self-expression and presentation skills necessary for koudoujin. Notably, we offer a variety of training programs linked to seminars, which allow students to dramatically develop their individual abilities, enhance their motivation, and expand the scope of their interests.

Personal Skills Development Program (Koudoukan Education Program)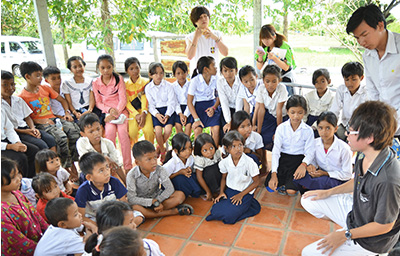 Our aim since our inception has been to foster graduates who are able to contribute to the development of our society, and this Personal Skills Development Program has become symbolic of the education offered here at Hiroshima University of Economics. The Koudoukan Education Program consists of 2 parts: the Koudoukan Course for acquiring knowledge and skills through practice, and the Koudoukan Project, for personal growth through action. The interaction between these two approaches allows for a depth of knowledge, and develops personal skills which enable graduates to actively participate in the real world.