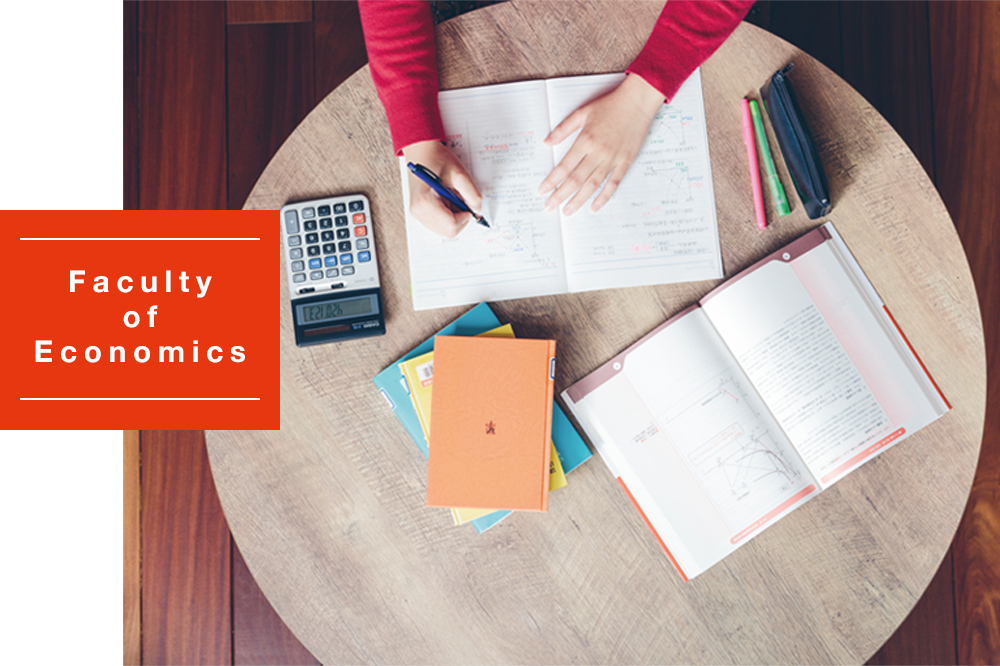 Predicting people's behavior to aim for a rich society.
Economics will help young people create the future.
Economics has been described as "a study of mankind in the ordinary business of life" by the 19th century economist Alfred Marshall. What do I want to eat today? Where do I want to go this weekend? Life is a series of choices. What motivates people to make the choices they do at that time? If we understand that, we can read how people will behave. If we can read their behavior, we can see the complex social changes people create or even what will happen in the future. Economics provides hints for daily choices, as well as hints for how people should make choices now for a rich future. What's even more interesting is that these hints are useful in any country in the world. The proof is the fact that the standard textbook for economics is the same all over the world. The economics you will study here is the same economics young people study overseas. In this global era, at any time you can find yourself working with people from other countries, discussing choices together for a rich future. When that time comes, economics will surely help you as a "common language."