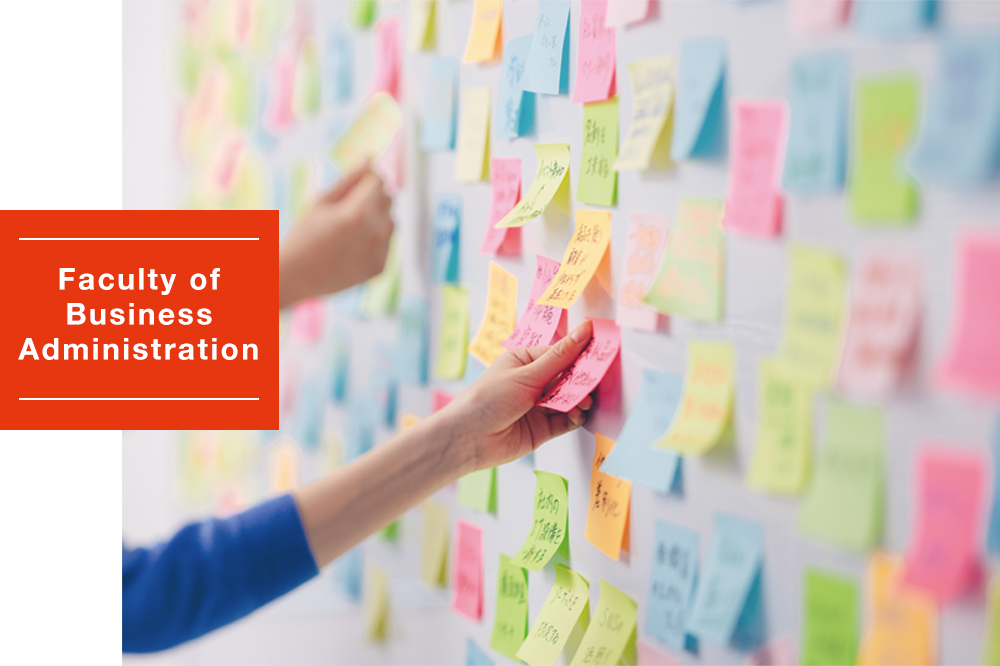 Connecting with people you know and assisting one another to achieve something big.
Business Administration supports the challenging spirit of young people who create the future.
Business Administration is, in a nutshell, the study of managing an organization. No matter how outstanding anyone may be, there are limits to what can be done. The society we live in is filled with difficult issues and work that cannot be resolved simply by one person. There are times when we are met with a difficult situation that requires us to engage in a task that cannot be accomplished alone. "Collaboration"—combining forces to accomplish something—is the keyword that can resolve the problem. In order to do this, humans made a structure called an organization. Look around you. There are organizations everywhere. Companies, hospitals, schools, and sports clubs are all organizations. Nobody can live without being involved in some kind of organization. The company that you will work for in the future or the company that you will start-up, are organizations.
"Getting things done through and with People in Organizations"
We hope to support young people undertaking challenges to collaborate with others to accomplish something big. Study Business Administration here and aim to be a leader in the business world.