— Be Student-orientated —

Nurturing the next generation KOUDOUJIN—People of Involvement and Action who can Create Something from Nothing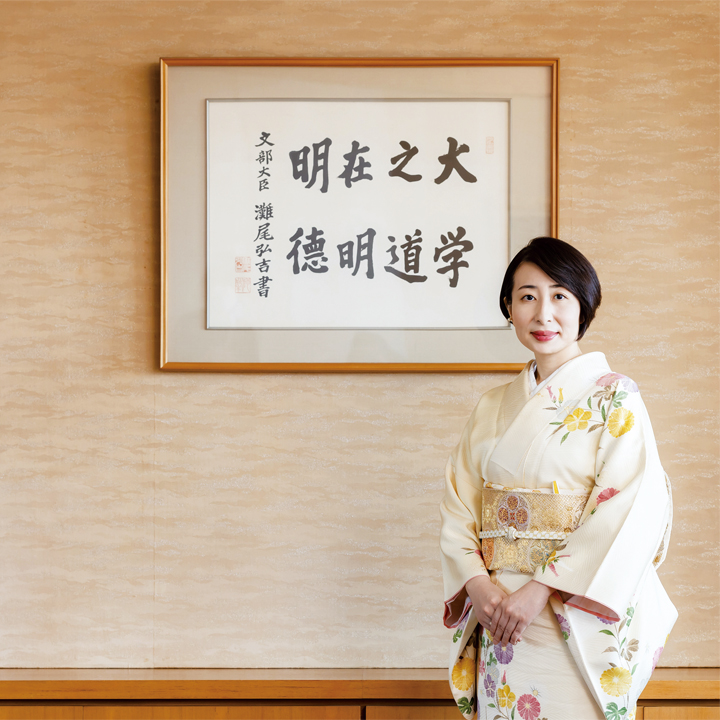 Hiroshima University of Economics was established in 1967 at the foot of Mount Takeda. It is a quiet environment where students can concentrate on their studies. It is close to the city center, and overlooks the beautiful Seto Inland Sea beyond the tall buildings of central Hiroshima.

The principle of our university is "Harmony is to be Esteemed" which appears in article one of the First Constitution of Japan that was written in the sixth century. The university's academic foundation is based on "Meitoku," the Confucian philosophy of "the purpose of higher education is to clarify one's real nature." The aim is to nurture the next generation leaders through the education we provide at our comprehensive university in the social sciences that includes the faculties of: Economics, Business Administration and Media Business.

In today's rapidly changing world, what kind of human resource does our society need to lead the next generation? Our university fosters graduates who think innovatively with fresh ideas, who are eager to take on new challenges, and who can cooperate with colleagues for their joint achievements—we call these people, the KOUDOUJIN*, people of involvement and action, who can "create something from nothing." In order to develop KOUDOUJIN qualities/skills, students will need to enhance their knowledge to develop their thinking power, to develop their spirit of challenge and at the same time show empathy for others, and to develop their skills in presenting and communicating their ideas. Our education programs are designed to develop all three of these qualities/skills. Also, a wide range of facilities are available to support the needs of the students—the library to deepen knowledge, the Koudoukan facilities for social entrepreneurial studies, the Mietokukan facilities to elevate creative skills, and other facilities like the gymnasium and Seifukan-Miyajima Seminar House. Hiroshima University of Economics has established a diversified educational environment that provides for various opportunities in study and experience. We hope that the rigorous study among the students will produce graduates with the qualities/skills to make it through the present and become leaders of the future.

Take a step forward and come and join us! Taking a challenge is difficult, but you will be surrounded by friends that will help you out. "Be-student oriented" is our school motto, so all of us (the faculty and administrative staff members) are prepared to give our all-out effort and support to you.


President, Hiroshima University of Economics, Yuko Ishida