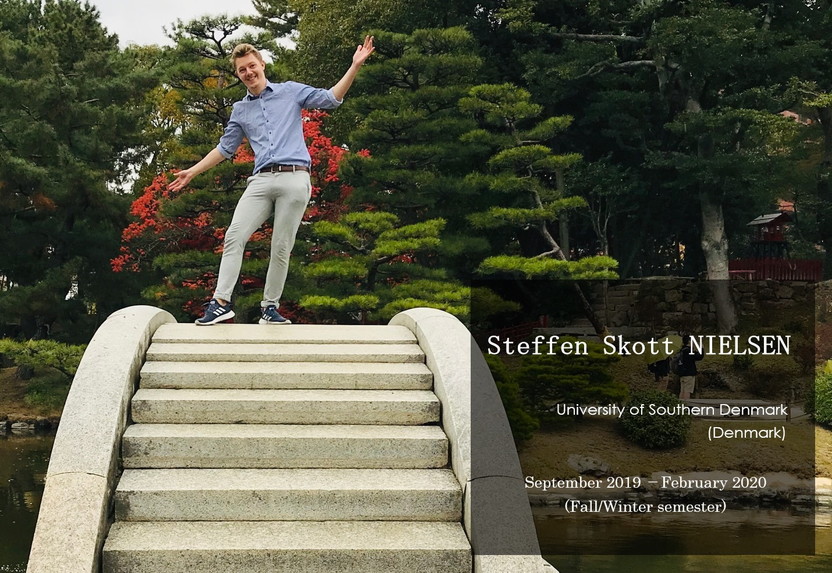 Steffen Skott NIELSEN, University of Southern Denmark
Denmark
September 2019 – February 2020 (Fall/Winter semester)
01 What encouraged you to apply for Hiroshima University of Economics as a Study Abroad destination?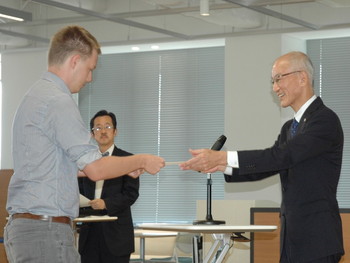 As a mandatory part of my education, BSc Market & Management Anthropology at University of Southern Denmark, Odense, we were required to apply for an exchange program at a foreign destination.

Japan was my intended destination from the beginning of my education, and after reviewing the options, Hiroshima University of Economics (HUE) seemed to be the option that suited me best. This was primarily due to the fact that HUE provides mandatory Japanese classes as part of the exchange program. Furthermore, one of the classes put emphasis on UN's sustainable development goals (SDGs), which to me, is very important, as it helps both the environment, development of developing nations as well as furthering the sustainability of already developed nations.

Overall, I am extremely pleased with the fact that I chose Hiroshima University of Economics as my travel abroad destination.

02 Tell us about the impression of HUE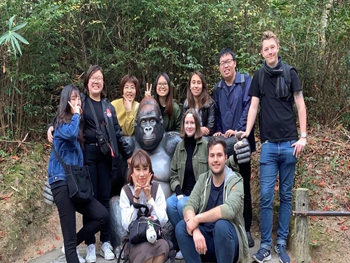 HUE is by my impression, a great university, with friendly and helpful staff, most of which are proficient in English. The atmosphere of the university is good and always teeming with activity and life.

The university especially excels in the amount of clubs that are available for the students to join, ranging from football and archery to tea ceremony.

The courses that were available during my semester in Fall 2019 provided interesting and fun activities and excursions, which helped gain a different and better understanding of the subjects which were discussed in class. These excursions ranged from visiting Japanese companies in Practical Management Theory, to visiting a waste disposal facility in the course Japan and the Environment.

03 What activities did you take part in? Tell us about what you felt and achieved through the activities, and what you learned.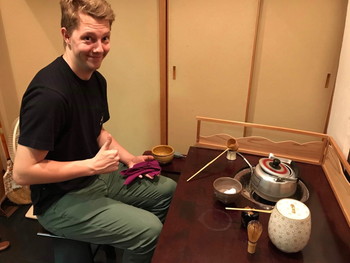 Personally, I decided the join a club that was very culturally bound, as I wanted to experience a part of the Japanese culture, which may otherwise be overlooked or be difficult to access. Thus, I joined the tea ceremony club, to gain further insight into this traditional Japanese ritual. While at times challenging due to differences in language and culture, it proved to be an enjoyable experience, as both the tea ceremony master, as well as the other club members, proved to be very helpful and kind in explaining how to perform certain things.

Furthermore, as the exchange students were located in a dorm, this created the possibility of forming new friendships with other exchange students, and as such, not solely Japanese students. This helped gain a better understanding of a lot of different cultures, as well as gain a lot of new friends, including Japanese students.
04 Describe your overall achievement upon completion of the program. Tell us also about what you would like to try next, taking advantage of the experiences you obtained in Japan
After having experienced a culture that was vastly different than my own, coming from Denmark, I feel that having partaken in this exchange program, I have gained a better understanding of other cultures, both Japanese and others. I aim to utilise this cross cultural understanding in my future work-life, as I've come to believe that this is a key concept in creating and improving the employee relations in the workplace.

So lastly, I'd like to extend my sincerest thanks to Hiroshima University of Economics, for making this experience and growth possible, as well as helping me form new relations and friendships, not only in Japan, but across the globe.